Celebrating the wedding of Maggie and Shelby
Bridal Party
Maid of Honor - Emily Owens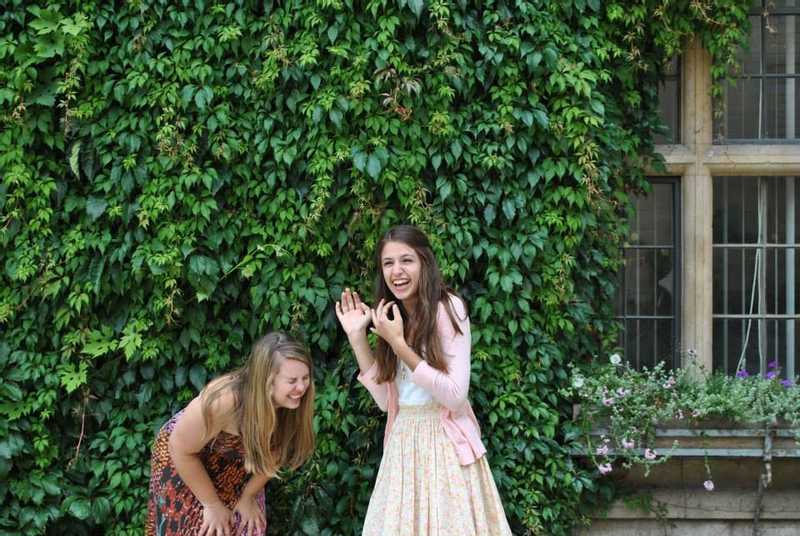 Emily and Maggie have been best friends since they were in the same Theta pledge class. Maggie has had fun with Em whether they're traveling around the world, seeing a football game or concert, or just grabbing drinks and queso at the Mont. Maggie can always count on Emily to be a great listener and to tell it like it is.
Best Man - Zach Newman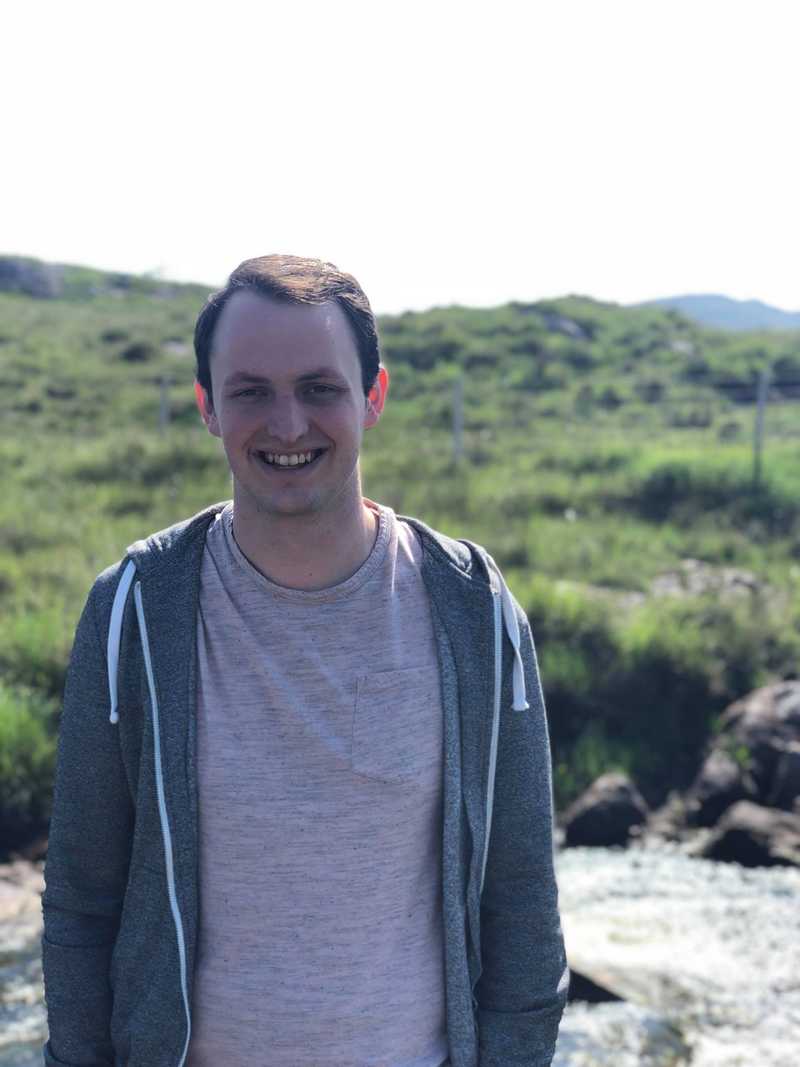 Zach and Shelby met on Facebook 9 months before starting their internship at Palantir together (this sounds like the beginning to a Match.com commercial), and Zach genuinely thought Shelby was a girl for all of those 9 months (couples profile pictures can be tricky). Once Zach got over his shock of learning Shelby was in fact the ginger man whom he had been messaging, the two became quite the pair tearing around Manhattan that summer. It doesn't matter on what crazy timezone or under what circumstances a need arises, it's always a welcome pleasure to spend time with Zach.
Best Man - Bryce Hermsen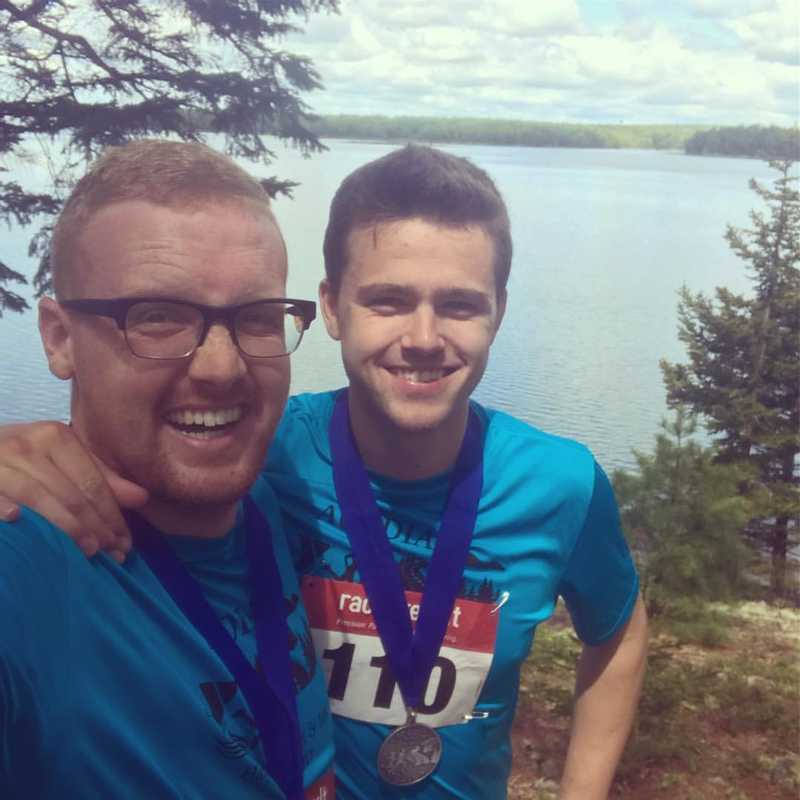 Bryce and Shelby met each other before Shelby met Maggie! Bryce lived on the same floor as Shelby freshman year at OU and the two quickly started joining similar groups / interests together. From hikes in SW OK to camping trips and birthday celebrations in San Francisco, they've enjoyed a huge number of fun times together. While Bryce and Shelby no longer live in the same town, that certainly hasn't prevented late night phone calls to dream up new companies.
Bridesman - Sean Christiansen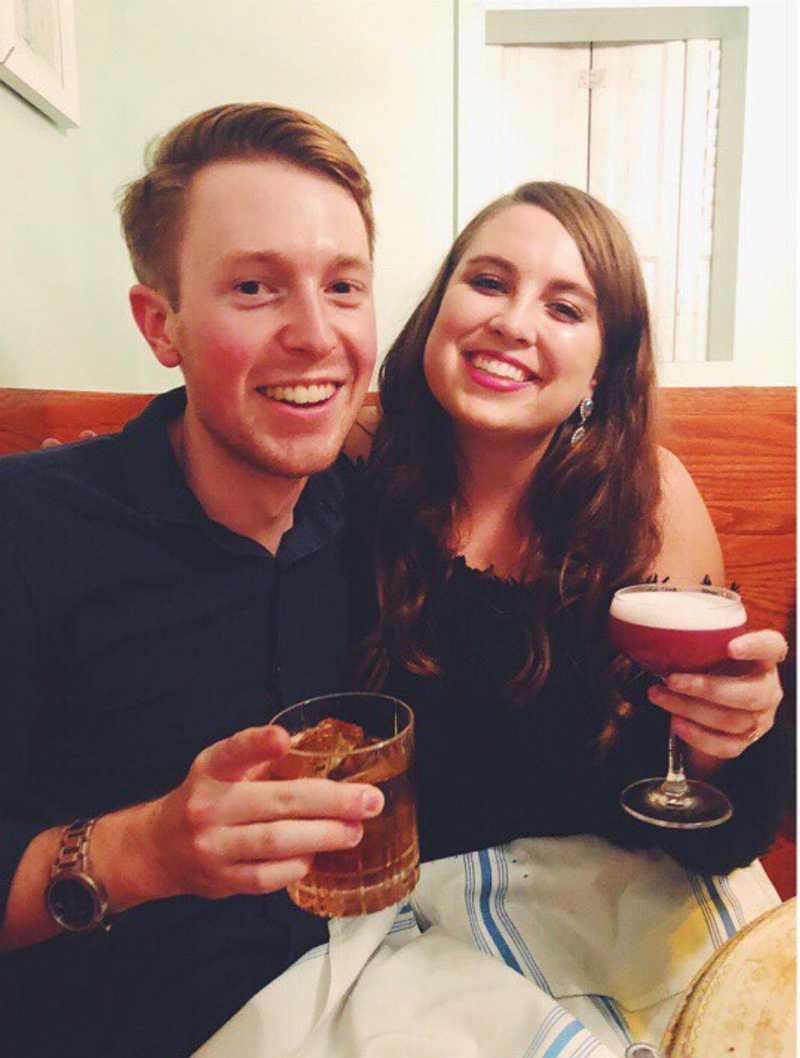 Sean and Maggie met each other at OU and very quickly became close. From traveling to Cuba to hanging out in Washington DC, Maggie loves spending time with Sean no matter where they are or what they're doing. Maggie can always count on Sean to share joy in a reallllly good meal and be up for whatever adventure comes their way.
Groomsman - Colby Vanhooser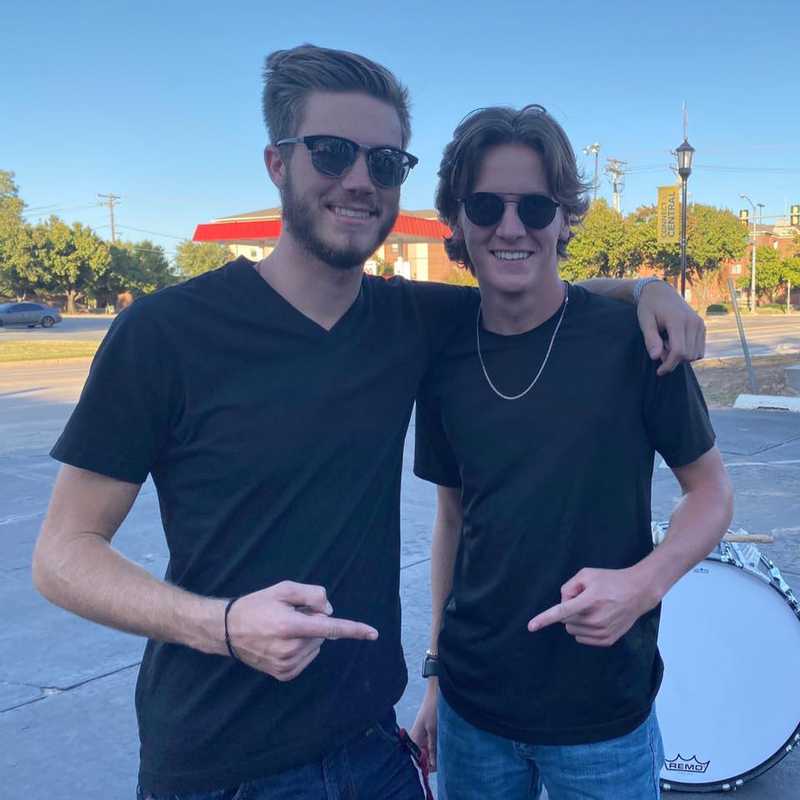 From days spent in Nerf battles, to trying fun restaurants around OKC and NYC, Colby and Shelby grew up together in Enid and Edmond, Oklahoma. Colby is a drumline and physics savant with boundless good looks to spare. He's planning to attend the University of Oklahoma Fall of 2020 after graduating from Edmond Memorial Highschool.
Bridesmaid - Kendall Burchard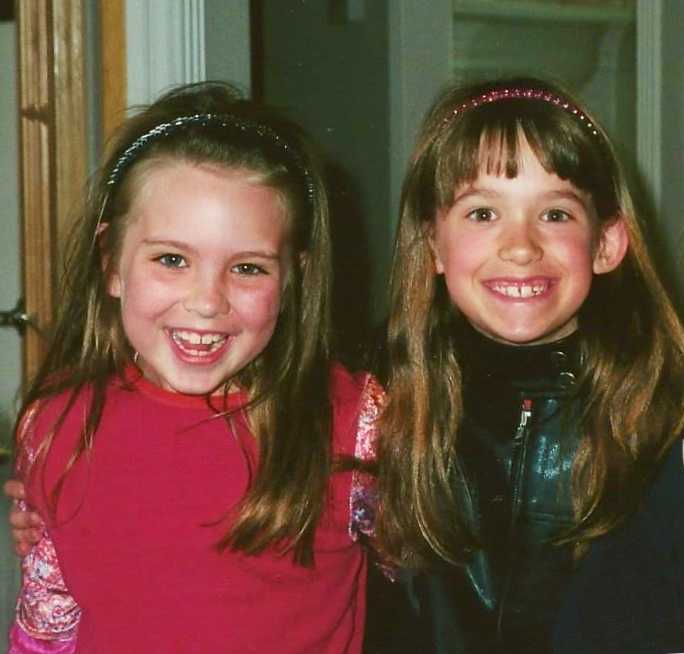 Maggie was Kendall's best friend in elementary school, then they lost each other for several years. They reconnected at the University of Oklahoma, and they went right back to being besties! Maggie can always count on Kendall for incredible motivation and encouragement, wise life advice, and a good cup of hot tea/glass of wine.
Groomsman - Fred Lindsey
Precisely 30 seconds after Zach and Shelby met in person, Fred and Shelby did as well in Manhattan during their internship. Fred's outrageous good looks and disastrous sense of humor immediately fit with Shelby, and each time one visits the other side of the pond, plenty of whisky is exchanged to catch up and enjoy each other's company. You should ask Fred about cars and his opinion on whisky.
Bridesmaid - Skye Cashmere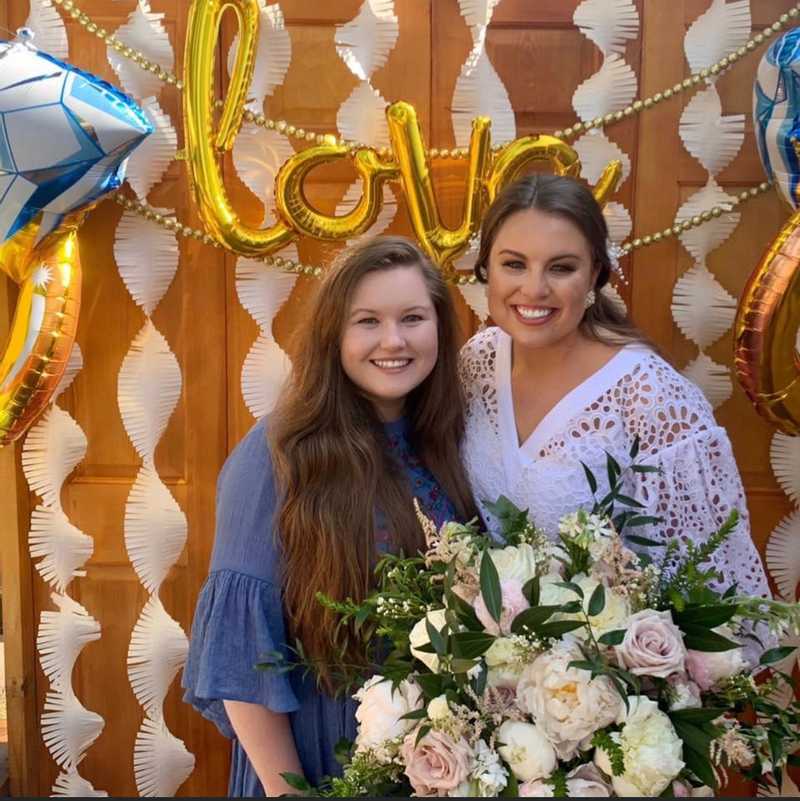 Skye and Maggie have known each other since they played softball together in elementary school. It doesn't matter if the two are flying together, exploring a different country, or just snuggling with Skye's sweet doggos, they always have an amazing time. Maggie can always count on Skye for a cozy chat and lots of love.
Groomsman - Carl Szmutko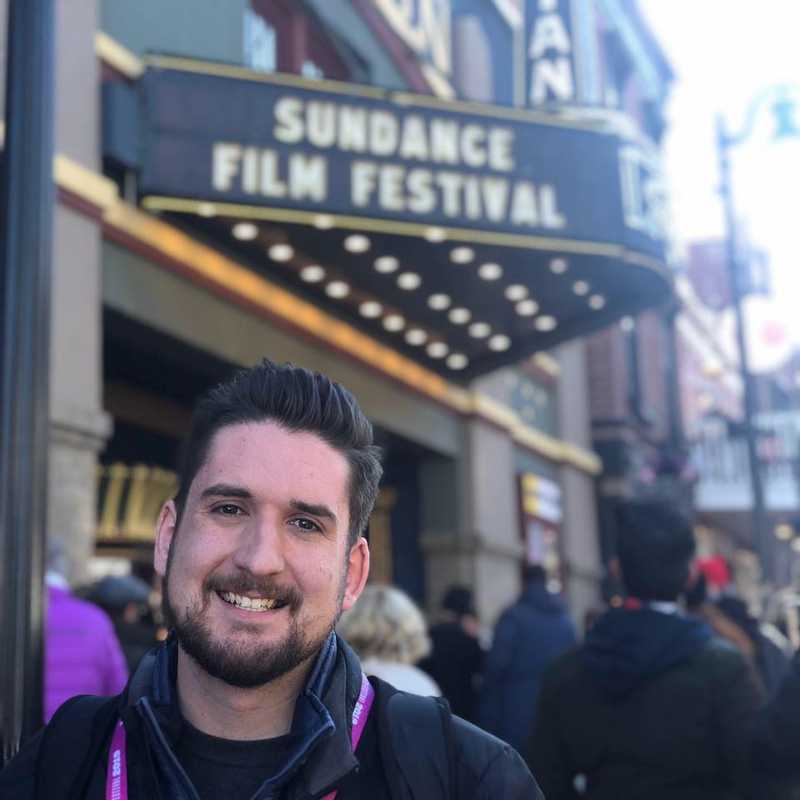 If you are ever in need for incredibly deep domain knowledge and an incredibly stimulating conversation, look no further than Carl. Carl is currently living in Palo Alto, CA attending Stanford's Graduate School of Business and nuturing a raging film addiction. If you ask Carl for a backstory behind some obscure art house film, the odds are he will know it and more. Carl and Shelby met in college attending the University of Oklahoma, but have since grown closer after graduation even when in vastly different time zones.
Bridesmaid - Taylor Clanton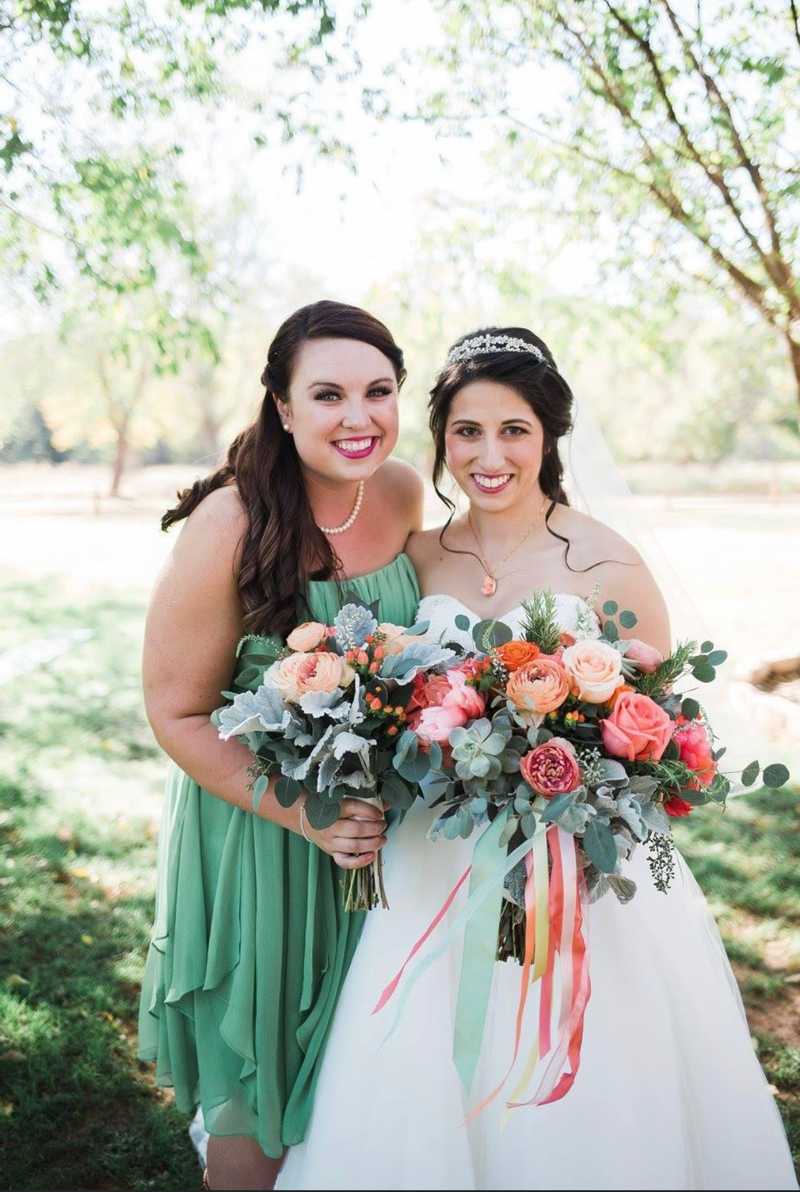 Maggie met Taylor, her sorority Big, on her first day of being a Theta. From the moment Maggie met Taylor, Maggie felt comfortable around her. From grabbing a Sprittle at Classics to having sleepovers in Moore and Shawnee, any time with Taylor is quality time. Maggie can always count on Taylor to show her what loving others and giving them grace looks like, and Maggie is so grateful to follow her example.
Groomslady - Emily Coker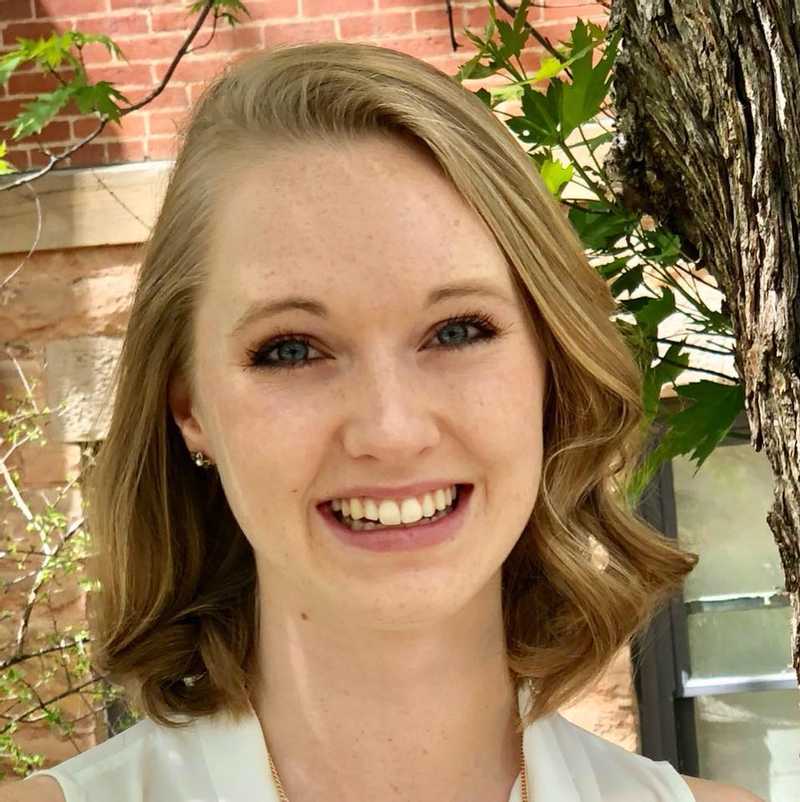 Emily and Shelby met while attending the University of Oklahoma together and became good friends their Sophomore year of college after spending many hours studying at Second Wind Coffee House in Norman and having many whisky nights with friends. Emily and Shelby worked on a CS + Mathematics paper in undergraduate at OU, and Emily was a welcome face in NYC after Shelby moved up to NYC as she was already living there with her husband and basshead Jerod. Jerod has always been a pleasure to spend time with, and the three enjoyed many an evening in NYC of board games, whisky, and sometimes a visit to a speakeasy :)
Bridesmaid - Madison Malget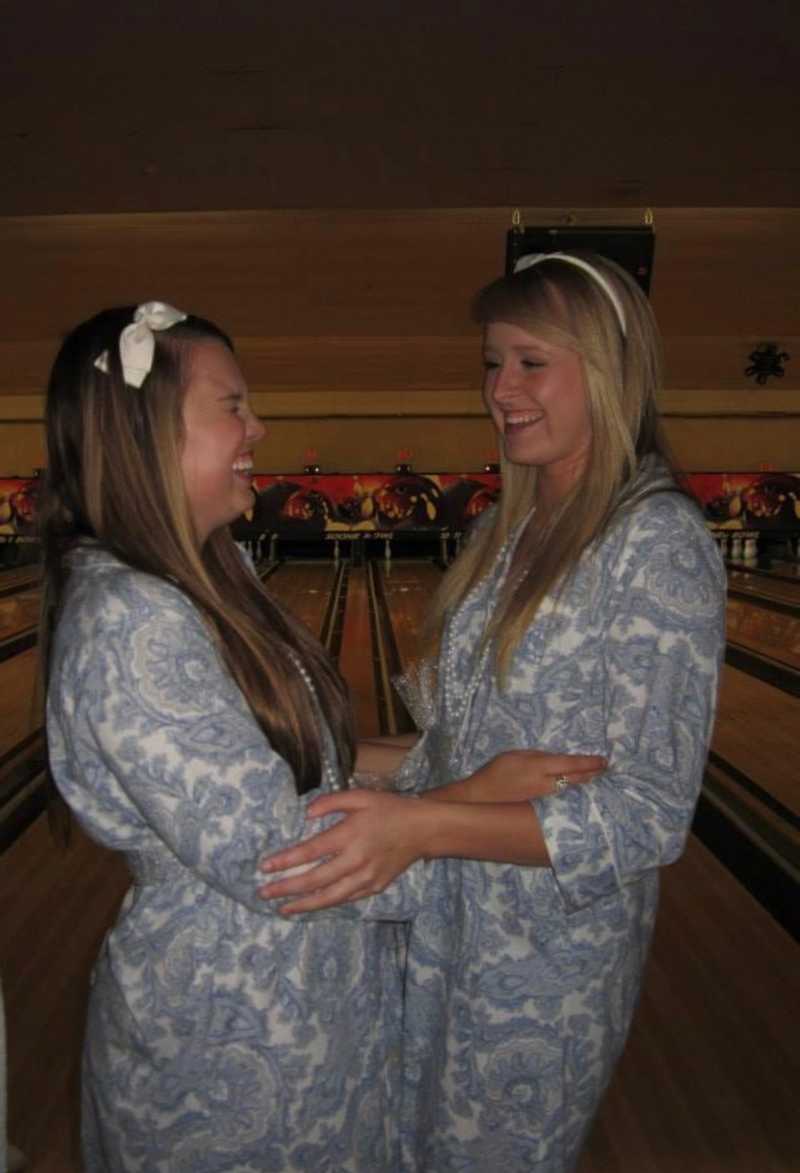 Madison is Maggie's sweet sorority Little. Maggie has loved getting to know her over the years, whether it's been living together in the Theta house and afterwards, hanging out in their hometowns, or having a sleepover in her cute OKC apartment. Madison is one of Maggie's most consistent friends, and Maggie cherishes the times they've spent together! Maggie can always count on Madison for long life chats (and snuggles if she's in town!)
Groomsman - Manning White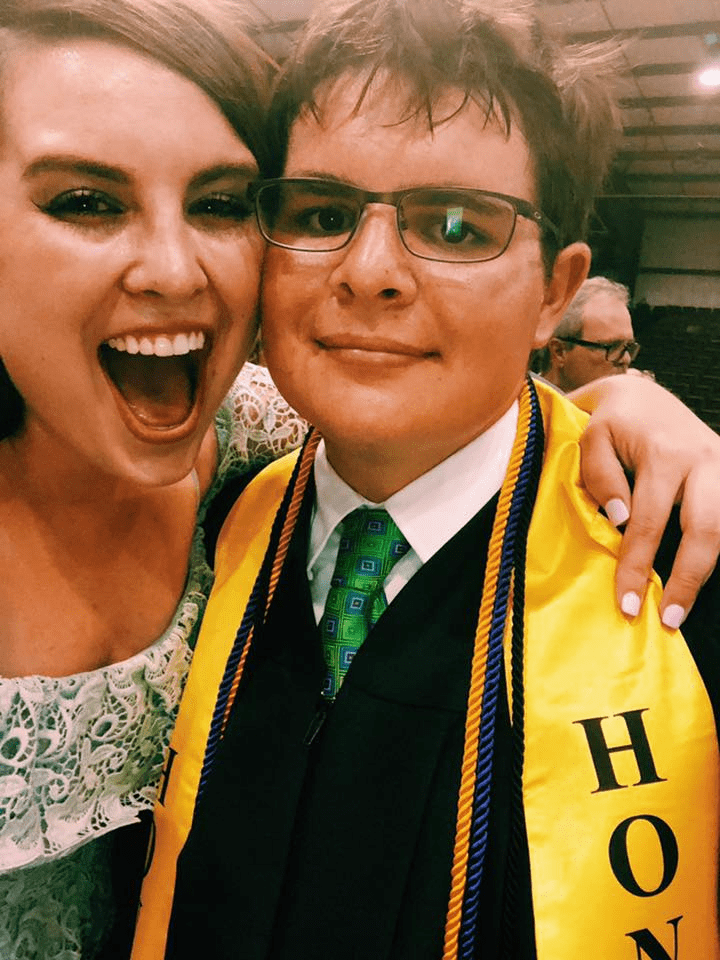 If there is ever a zombie apocalypse, we all need to find a way to live with Manning. Not only can the man identify any species of fish, land animal, or other form of outdoors life, but he is also incredibly knowledgable in engineering, handiwork, and all manner of things. Manning and Shelby got to know each other soon after Shelby began dating Maggie, and many a fun evening has been spent gossiping about the shared engineering school woes of OU. Manning is studying mechanical engineering at OU and is expected to graduate in the spring of 2024.
Bridesmaid - Rose Medill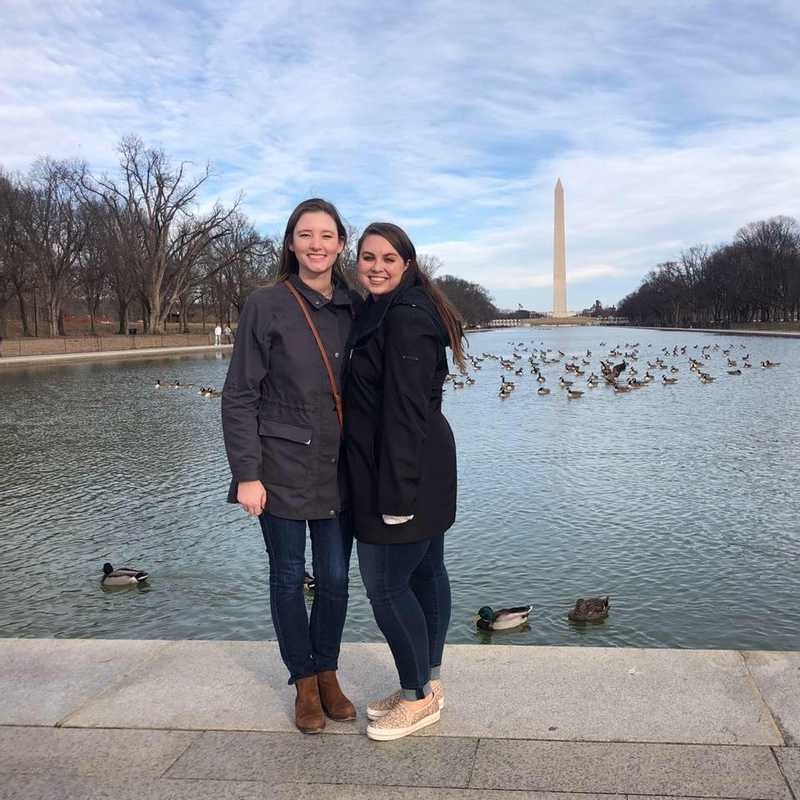 Rose and Maggie met in an entrepreneurship class-Maggie won't tell the story because it's funnier when Rose does. Maggie spent many late nights with Rose in college, and she is one of those (rare) people that's nice even at 2 am. Maggie can always count on Rose for super fun visits, really smart (she's a #girlboss engineer) advice, and all of the love + kindness.
Groomsman - Lars Berg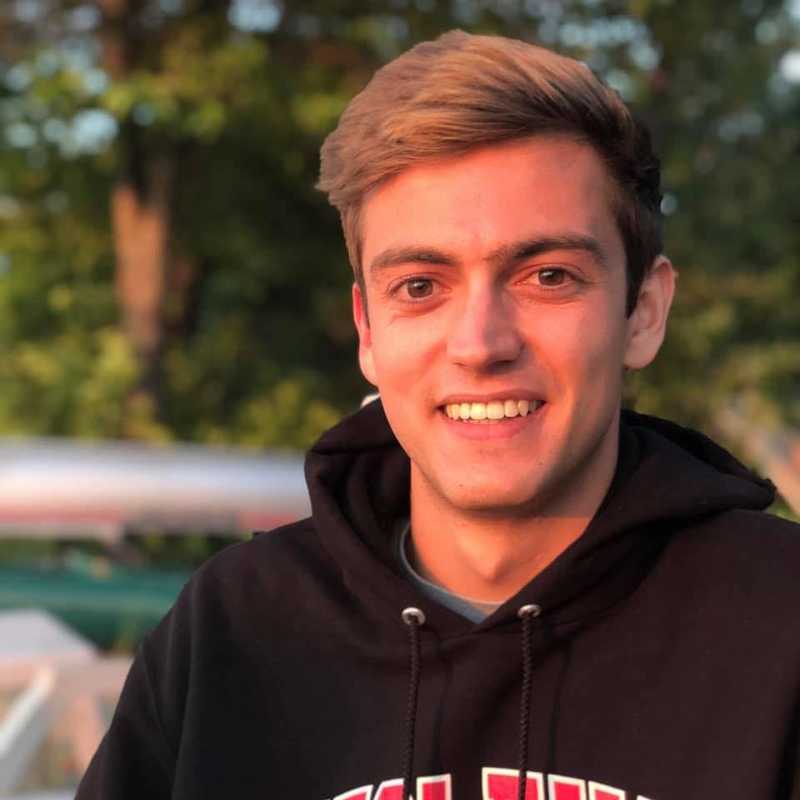 Lars and Shelby actually lived on the same floor of their freshman dorm at OU along with Bryce! Lars and Shelby were friends while Lars was at OU, but after he moved away the two lost touch for a couple years. After moving to Washington, D.C., however it was very clear why the two were friends so easily at OU. They now share fun trips to hike, evenings eating sushi and discussing Lars' attendance at medical school (and his prior work at the NIH). Lars has a love of board games and the outdoors as well as incredible taste in music.
Bridesmaid - Sydney Rogers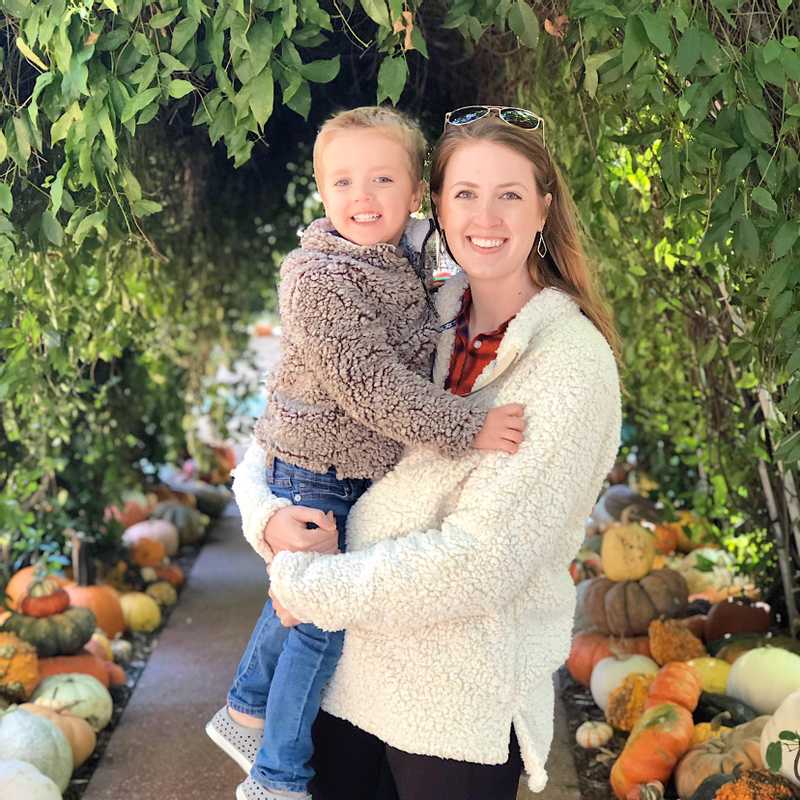 Maggie met Sydney when Maggie started dating Shelby! Maggie is so excited to become a part of the Vanhooser family and Sydney's sister-in-law.
Groomsman - Kyle Rogers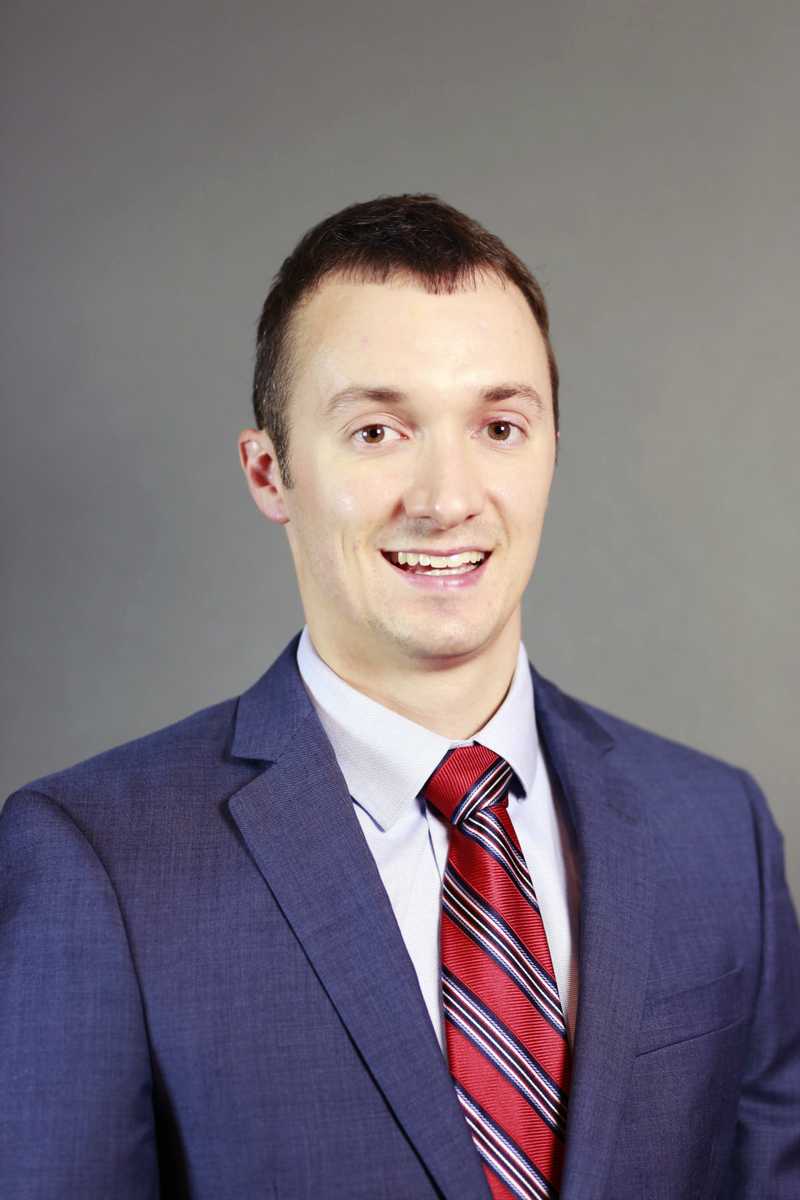 Kyle and Shelby met soon after Kyle began dating Sydney, Shelby's sister. Kyle and Sydney were both attending OU at the time, and many a fun weekend was enjoyed at OU when Shelby would drive down from OSSM to visit. Kyle is currently practicing Opthamology in Enid, Oklahoma where he lives with Sydney and their son Alston.
Bridesmaid - Lydia Weiant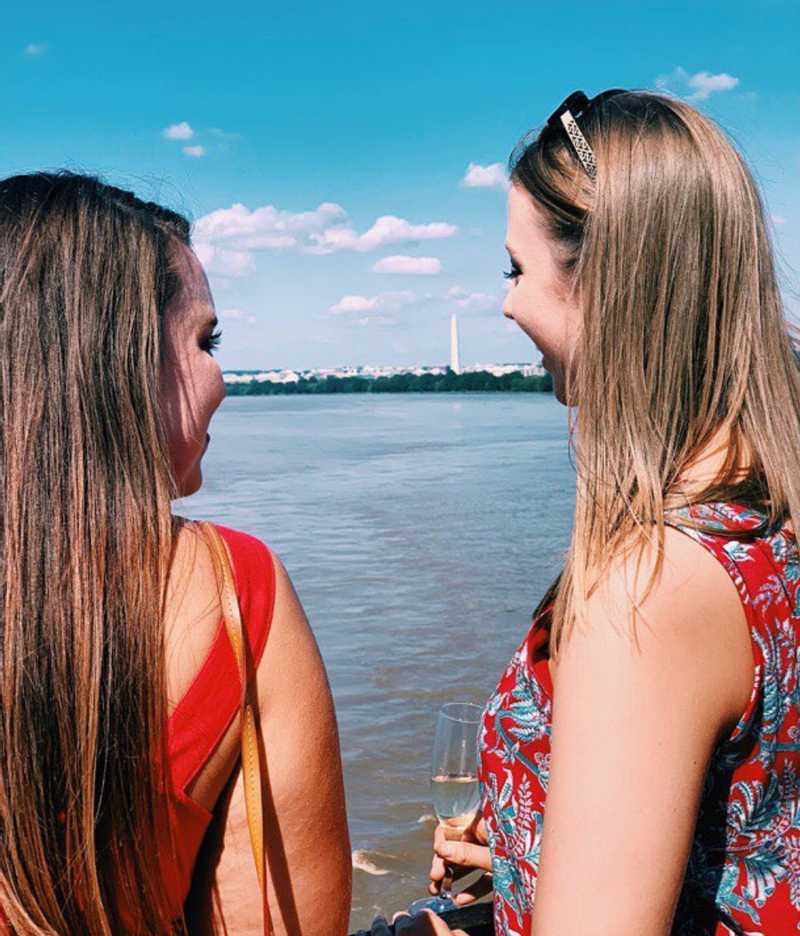 Lyd and Maggie met before law school even started when their section did a service project. From watching Grey's on her couch to exploring New York together, Maggie is grateful whenever Lydia is with her! Maggie can always count on Lydia to tell her the truth (even if it's hard to hear) and to be there for her when it really counts.
Groomsman - Felipe Orozco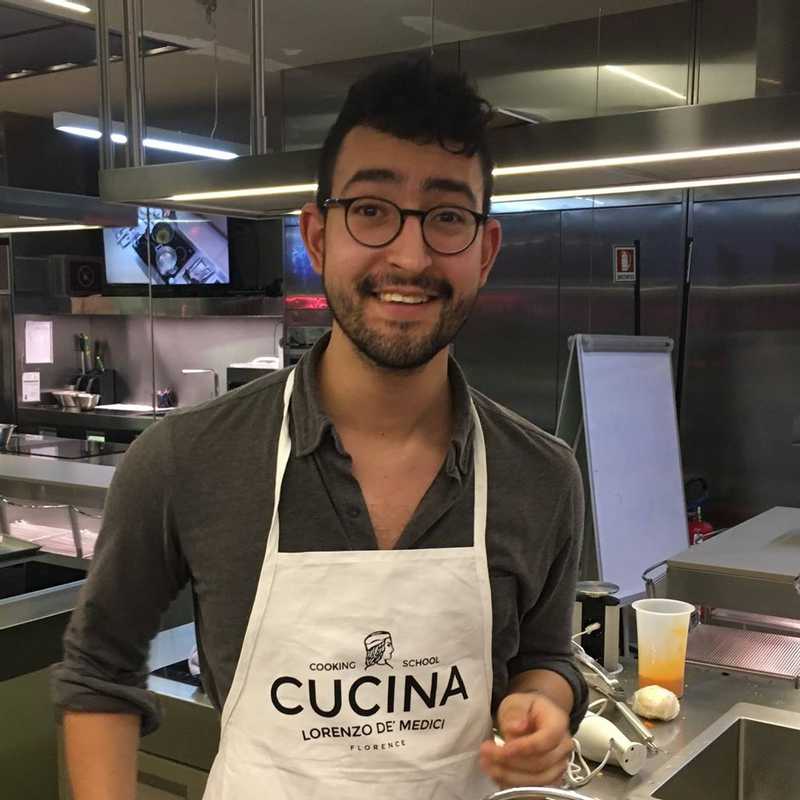 Felipe and Shelby met while interning in NYC and quickly became good friends. From enjoying cigars on Felipe's 'New York Patio' to catching up over lunch in London, Felipe has always been a pleasure to spend time with.
Usher - Ryan Welcenbach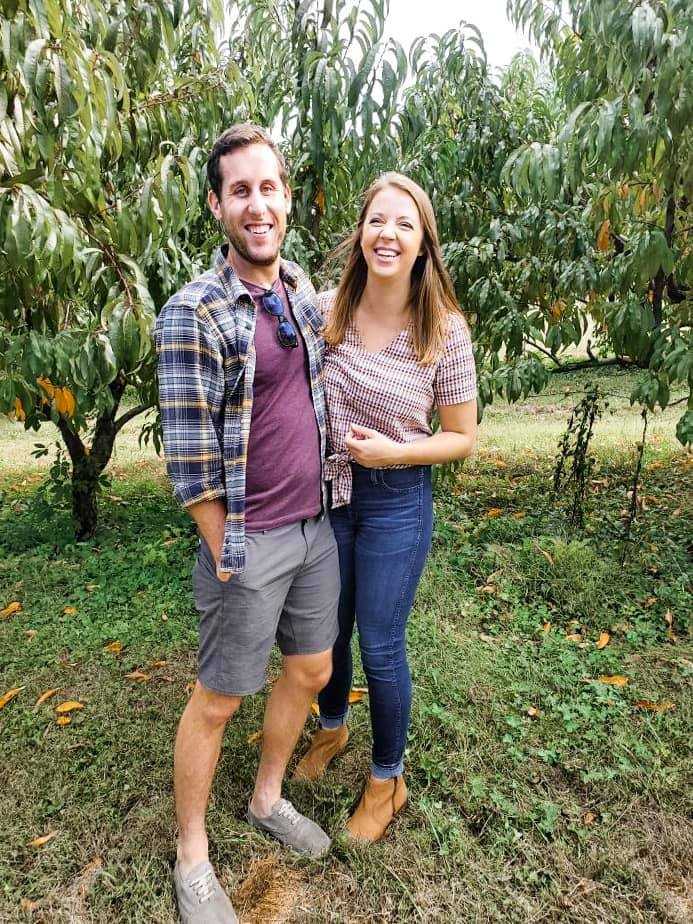 Ryan and Shelby met through Lydia, one of Maggie's bridesmaids and realized their mutual love of college football and women in the legal profession. Ryan is one of the most genuine and kind people to be around, and you should ask him about his feelings on the badgers when you get a chance.
Usher - Brock Shetley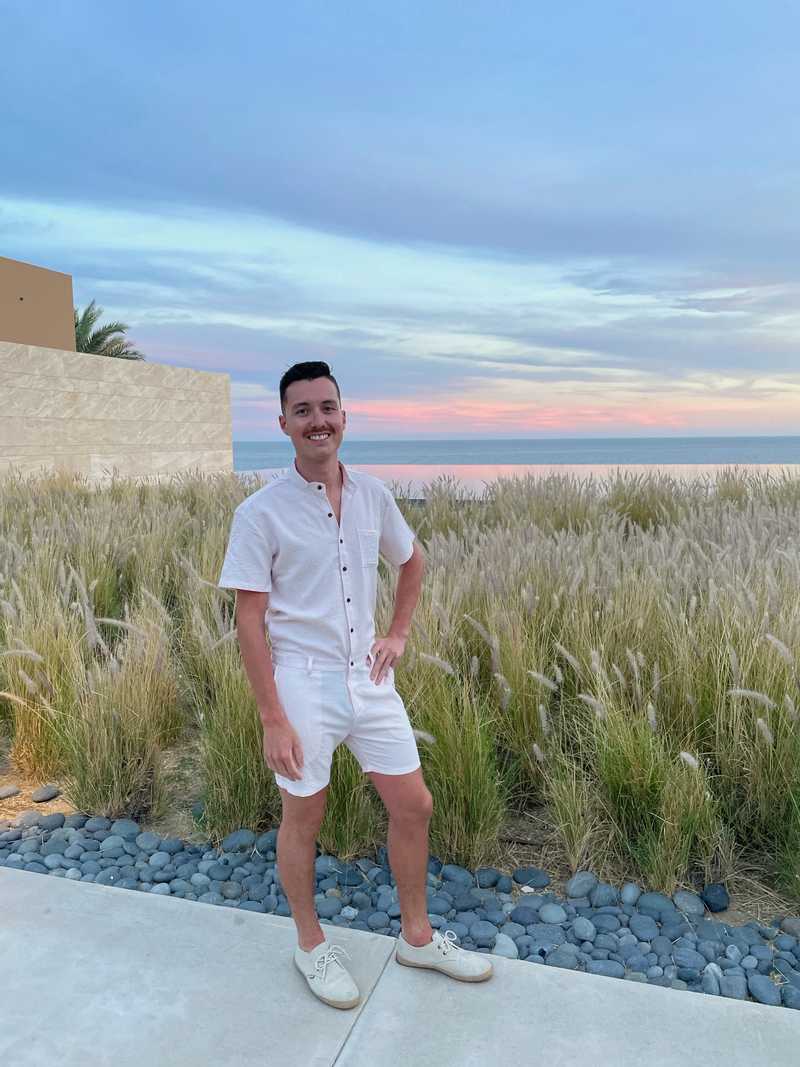 Brock is one of Shelby's oldest friends going back to their time at OSSM together. Having survived the experience, both went to OU before Brock graduated and went to work at the FAA as an ATC. Brock and Shelby enjoyed many fun lake trips together in college and highschool and have kept in touch through the many twists of life but have enjoyed a common interest in aviation.
Usher - John Pyun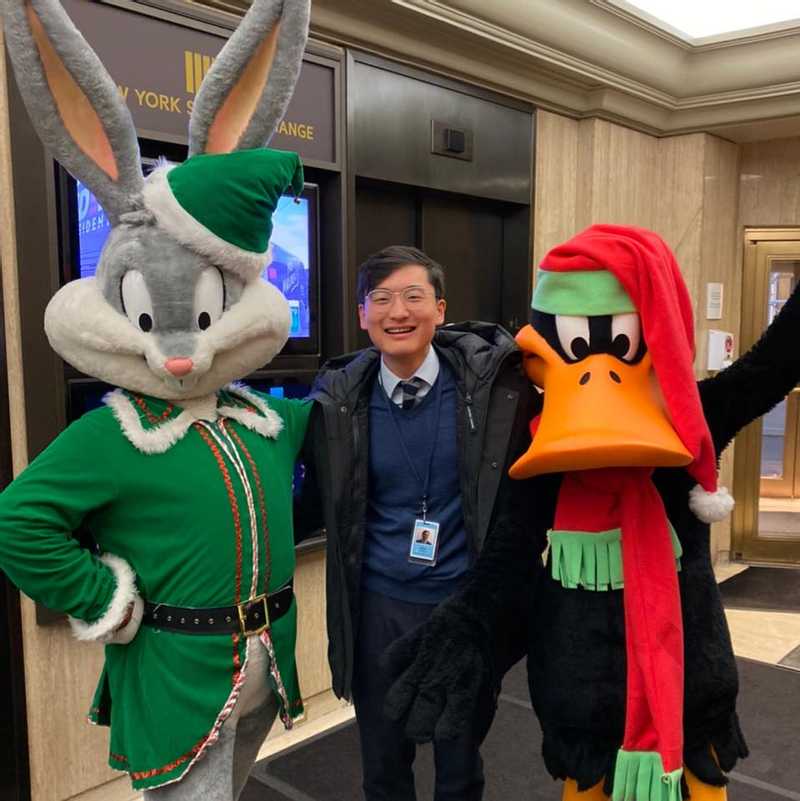 John and Shelby met in NYC through Zach (Delt is OK) and have shared many a fun evening together around town. John has a nose for an excellent cocktail and is an avid bike rider around the streets of New York. You should ask him about his time at the NYSE.
House Party - Claire Fischer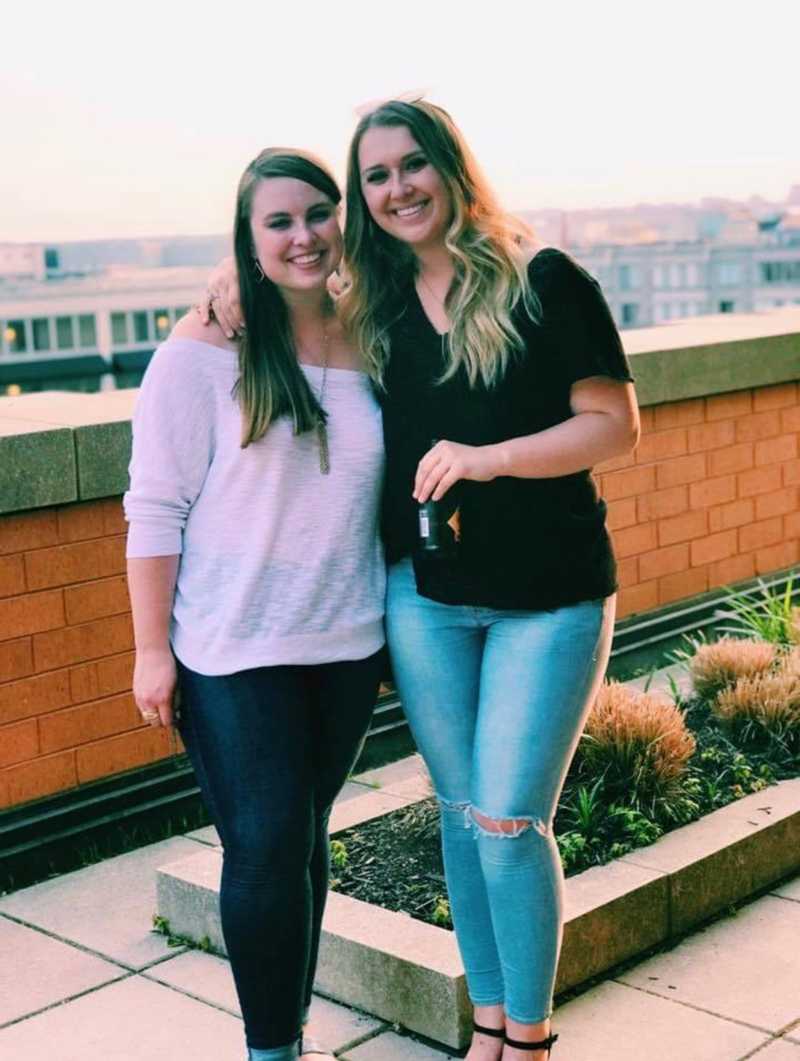 Maggie met Claire at Georgetown's admitted students' weekend during some of the more unstructured social time. Claire is one of the funniest, smartest, most fun people that Maggie knows, and Maggie is so thankful to have been her roommate for two years.
House Party - Paige Newman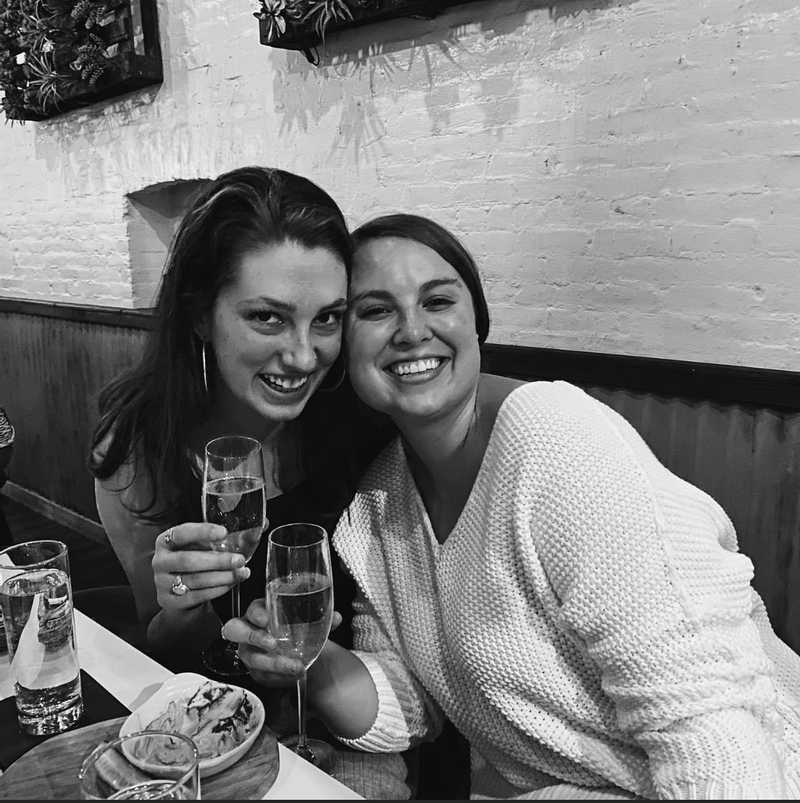 Maggie met Paige a few years ago and was quickly obsessed. She is who Maggie wants to be when Maggie grows up-always kind with great style and constantly planning ways to live a vibrant life full of people she loves. Whether they are relaxing at the lake with their tumblers or running around the streets of New York, time with Paige refreshes the soul.
House Party - Alyse Ullery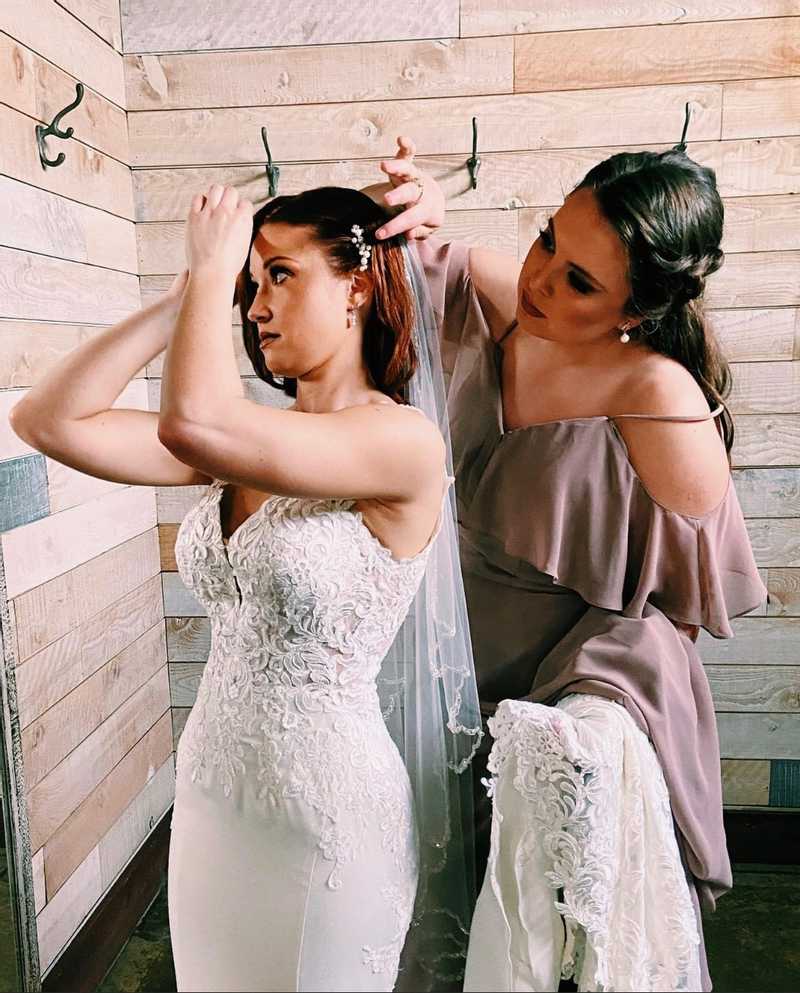 Thank goodness Maggie met Alyse, a Texan, in her section 1L year. Alyse and Maggie bonded over the greatest college football rivalry in the nation, a shared love of good (aka not DC) TexMex, and her amazing Saturday brunches. From spending way too much time studying to airport pickups with her cuuuute doggo, Alyse goes out of her way to make sure everyone around her knows how much she cares.
House Party - Julia Wynn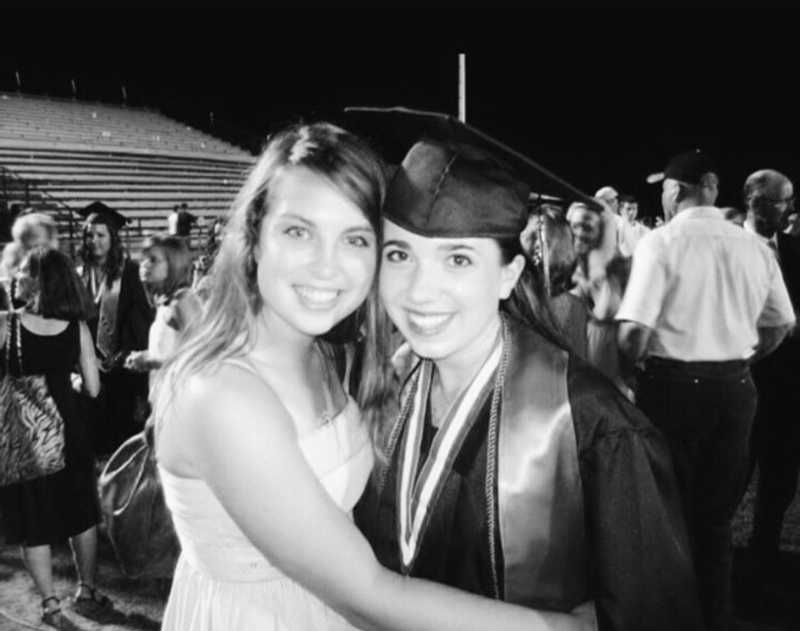 Maggie has known Julia since she was in middle school, and she's looked up to her her whole life. From hanging together in high school to being Thetas together in college, some of Maggie's very favorite times have been with Julia. Maggie is so thankful for her friendship!
House Party - Anna LeBleu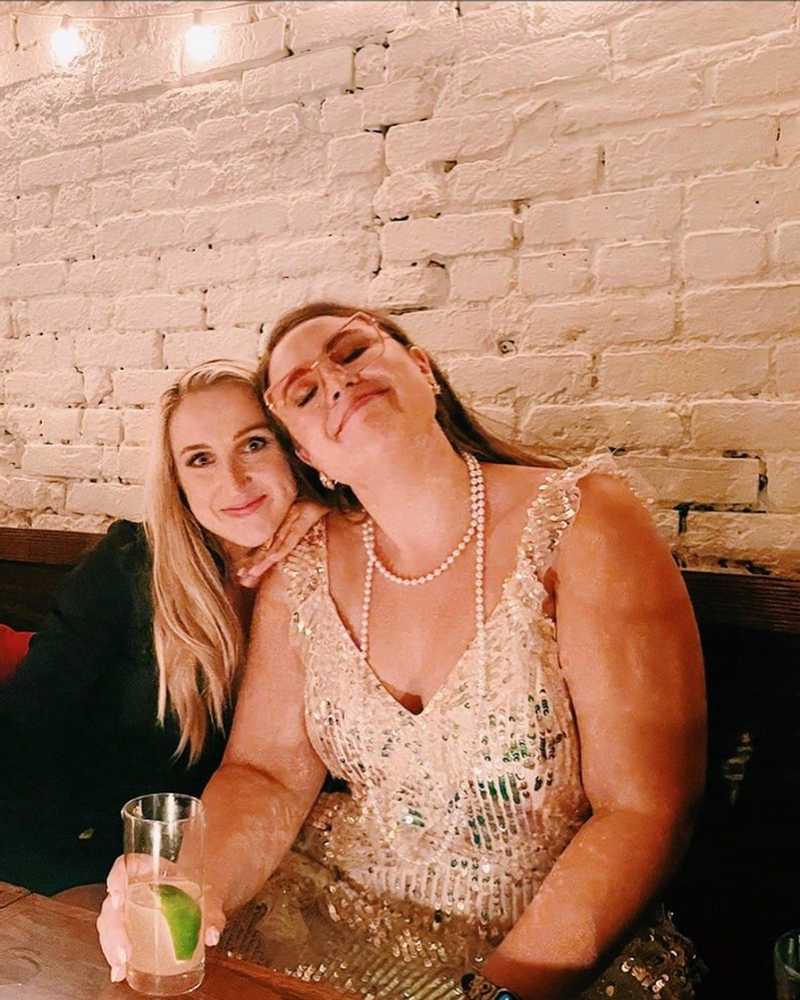 Maggie and Anna met their 1L year at Georgetown Law. From attending yummy brunches hosted by Alyse to girls nights every Thursday (usually at Anna's apartment) so many of Maggie's favorite memories during law school include Anna! She is not only an amazing lawyer and friend, she's an incredible interior decorator and chef and Maggie is so thankful for all of the joy that Anna brings to her life!