We've changed our date!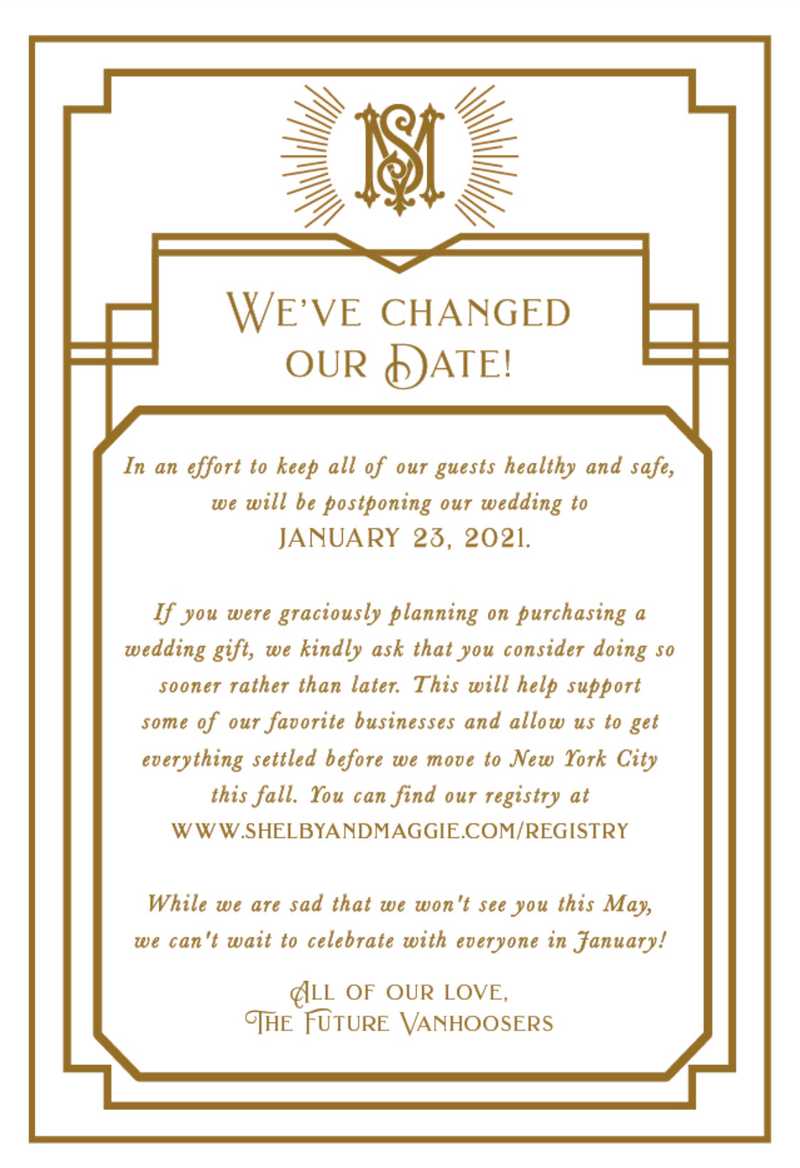 In an effort to keep all of our guests healthy and safe, we will be postponing our wedding to January 23, 2021
If you were graciously planning on purchasing a wedding gift, we kindly ask that you consider doing so sooner rather than later. This will help support some of our favorite businesses and allow us to get everything settled before we move to New York City this fall. You can find our registry at www.shelbyandmaggie.com/registry.
While we are sad that we won't see you this May, we can't wait to celebrate with everyone in January!
All of our love,
The Future Vanhoosers