Postponed - Again! 10/23/21
We've changed our date… again!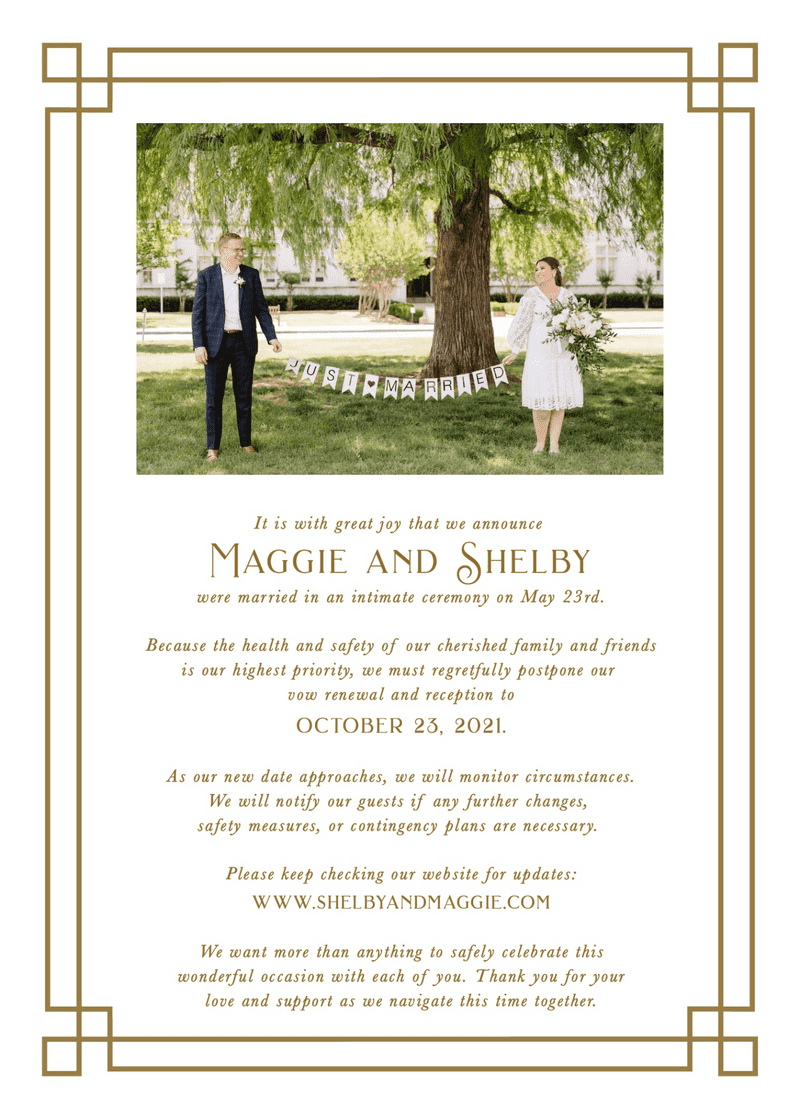 It is with great joy that we announce Maggie and Shelby were married in an intimate ceremony on May 23rd.
Because the health and safety of our cherished family and friends is our highest priority, we must regretfully postpone our vow renewal and reception to
October 23, 2021
As our new date approaches, we will monitor circumstances. We will notify our guests if any further changes, safety measures, or contingency plans are necessary.
We want more than anything to safely celebrate this wonderful occasion with each of you. Thank you for your love and support as we navigate this time together.
The Vanhoosers